Selling in a digital marketplace requires a flawless catalog of images, copy, headlines and reviews. We use our in-depth knowledge of marketplace search algorithms to craft optimized product pages. The result? Improved search results that squeeze every sales opportunity from your content.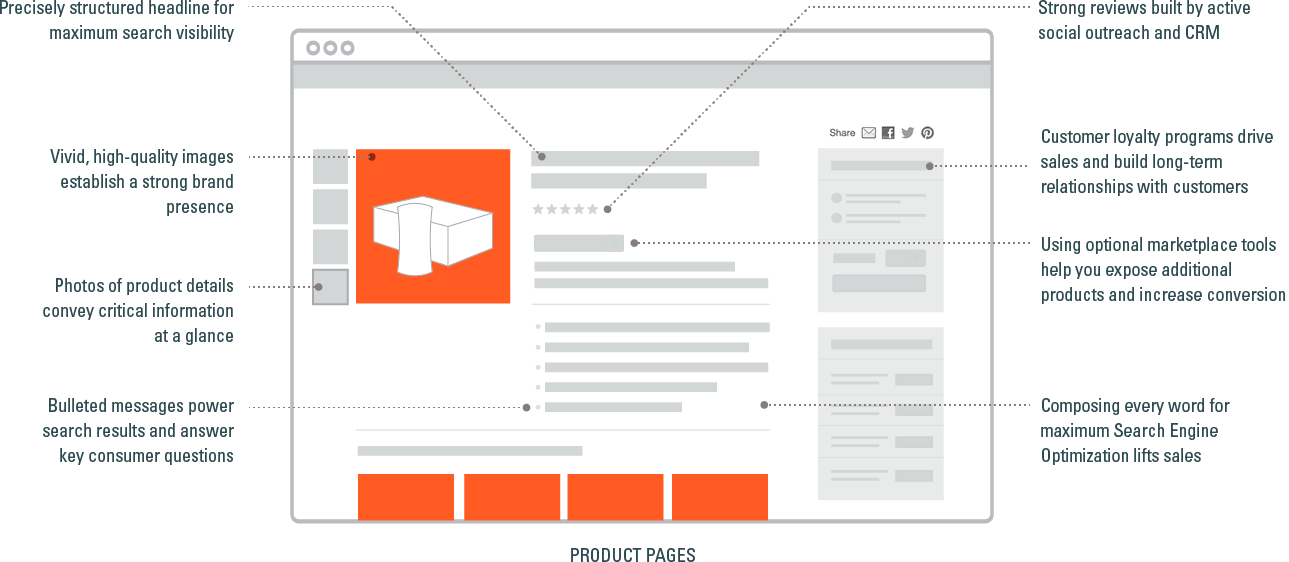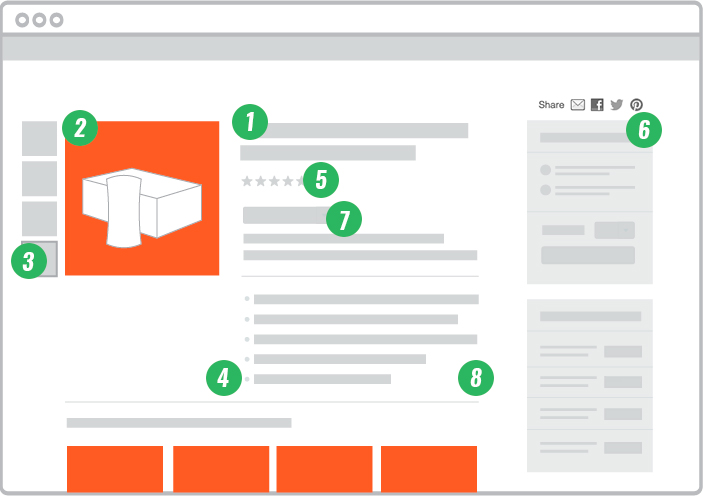 Product Pages
Precisely structured headline for maximum search visibility

Vivid, high-quality images establish a strong brand presence

Photos of product details convey critical information at a glance

Bulleted messages power search results and answer key consumer questions

Strong reviews built by active social outreach and CRM

Customer loyalty programs drive sales and build long-term relationships with customers

Using optional marketplace tools help you expose additional products and increase conversion

Composing every word for maximum Search Engine Optimization lifts sales
Gear up
for Demand
Digital marketplace sales can scale rapidly. Your logistics and operations are critical to meeting that demand. We help you fine-tune your supply chain and forecast demand so your products are always in stock and ready to ship.
Source: US Census Bureau, Statista
* Forecast
Year-over-year
Retail Growth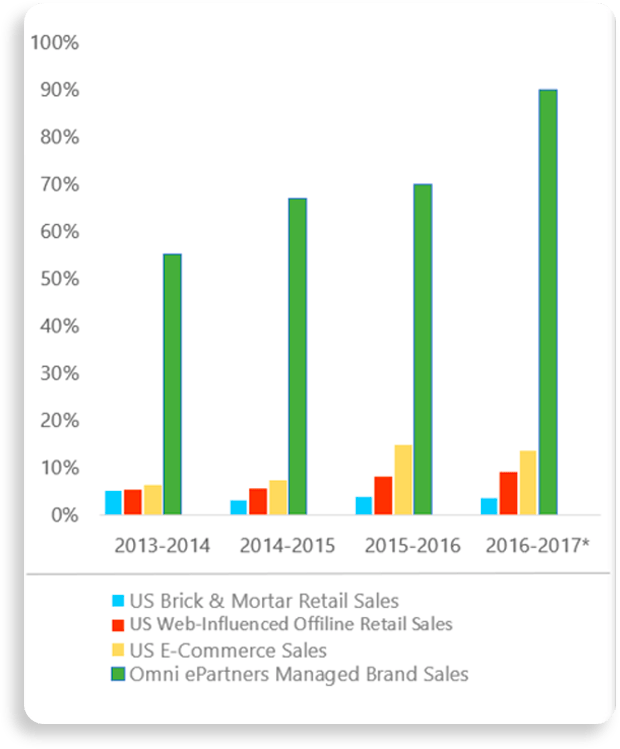 Source: US Census Bureau, Statista
* Forecast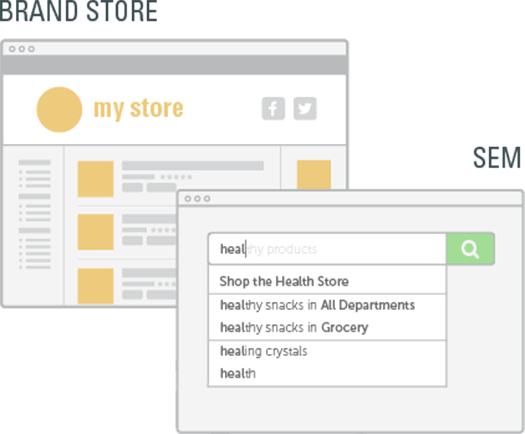 Start your


Engines

Once you're ready for action, we start building traffic. We fine tune for better search results, fuel purchase with low-cost promotions.

Along the road, we regularly analyze every facet of your product's performance. If people are viewing, but not buying, we look at pricing and promotional options. If there aren't many reviews, we reach out to customers and build that base. Once everything is running smoothly, we're ready to open the throttle.
Hit

The Gas

Digital Marketplaces are viral. As customers search, purchase and review, your product gains momentum and climbs higher in online search results, driving more sales. Organic growth still moves slowly, however, so we hit the throttle and turn snowballing sales into an avalanche.
Our Basic Toolkit
Targeted advertising investments that generate above-average returns.

Sampling programs and promotional pricing that expand your customer base.

Seasonal, site-wide advertising and take over opportunities that elevate your brand.

Marketplace partnerships that open the door to exclusive product offerings, market-specific bundles, and one-of-a-kind promotions.
Our best-performing
promotional campaigns often hit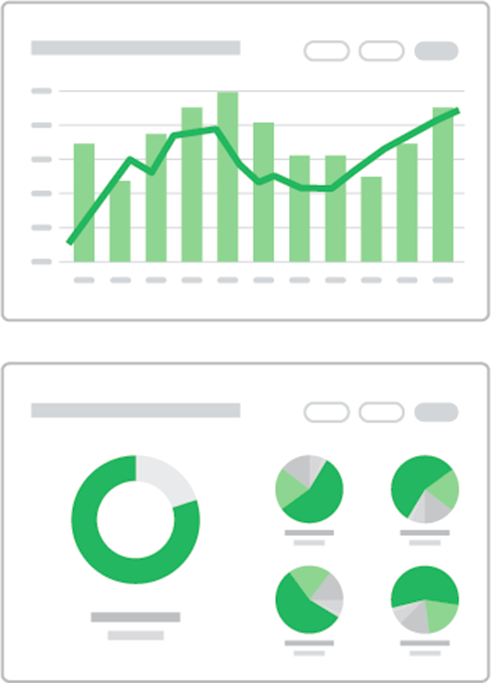 Analyze, Optimize


Repeat

Everything we do for your brand is subject to a single question: did it return enough sales lift for the money you spent? If a tactic doesn't pass that basic ROI test, we fix it.

Digital marketplaces are far more complex than a supermarket aisle, which makes pinpointing underperforming strategies a challenge. OeP analyzes and optimizes as we go through incremental tests and constant recalibration. We explain in detail each metric and show you how your investment is performing on a monthly basis, so you never have any doubt that we are managing your brand effectively and efficiently.
Old Town
Scottsdale, AZ
South Lake Union
Seattle, WA